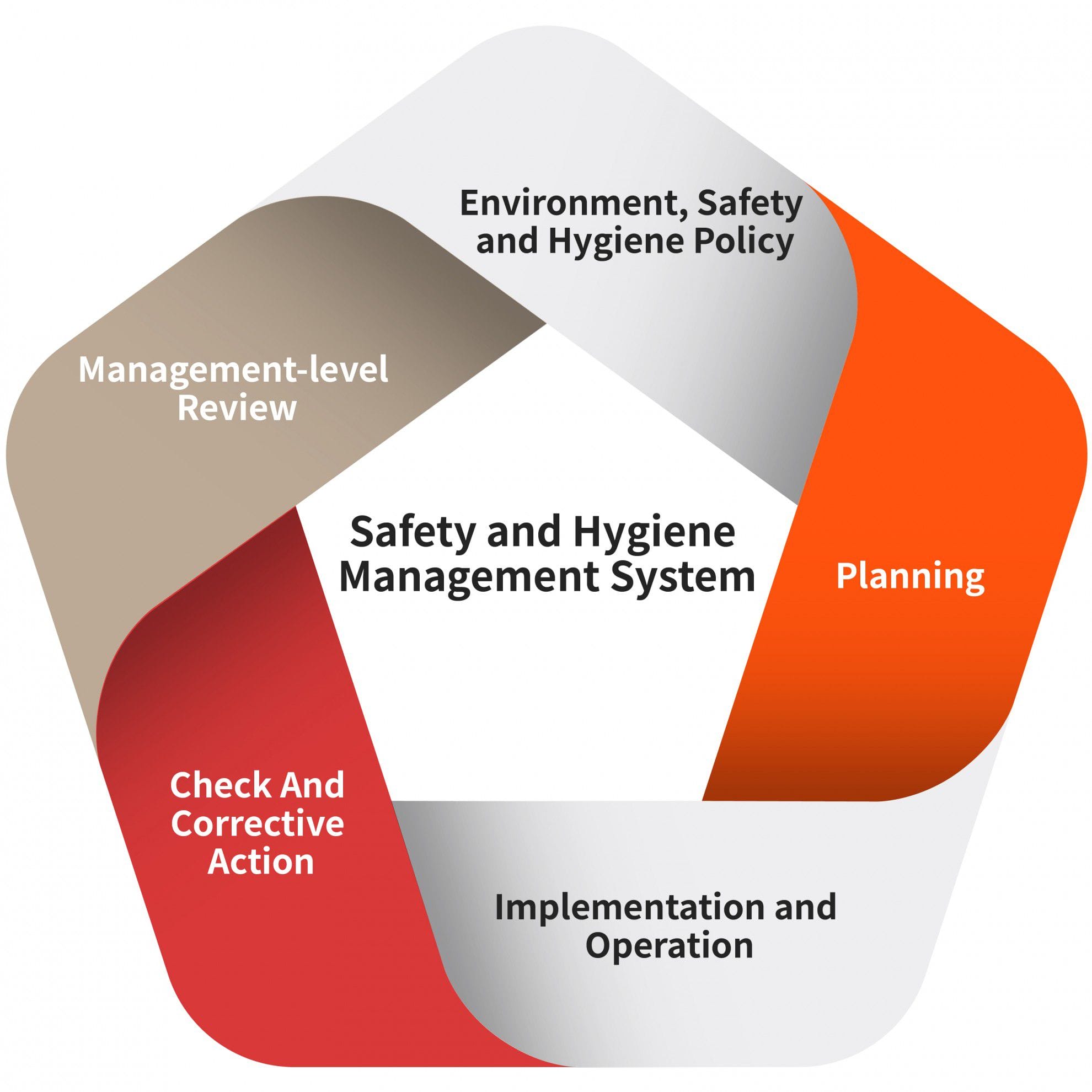 Policy and Commitments of Occupational Safety and Hygiene Management System
Global Lighting Technologies Inc. as a production base for backlight products, we dedicate to safety/hygiene & green products and position them an important issue in the business operation. Furthermore, under the concept "Protecting Global Environment and Workplace's Safety/Hygiene Is Our Obligation", we promote activities about safety/hygiene and harmless green products, supply products complying with environmental protection to countries around the world and offer workplace of safety/hygiene to the workers. Safety and hygiene policy formulated by Global Lighting is applied to various activities organized in the Safety and Hygiene Management System.

Safety and Hygiene Management System covers the policy of safety and hygiene, evaluation of the working environment or identification of occupational safety hazards, management of machines/equipment/tools, hazardous chemicals, planning of sampling strategy of harmful workplace, management of change of procurement contract, the process standard of safety and hygiene, training program of safety and hygiene, management of personal protective equipment, health check-up, management and promotion, prevention of physical hazards …. and so on.
Relevant details are written into 24 standard procedures, which are published on the company's website & reviewed yearly for revision if needed so as to build the foundation of the best healthy workplace. Global Lighting promises to revisit the System about the direction of execution, implementation and effectiveness every year, including performance monitoring & measurement, investigation of incidents, auditing, management-level review, corrective & preventive actions, to ensure the System operated legally.